Blog

HARVEST IS COMPLETE
Our growing year, as always, is a bit differnt every time. This year we started great with good moisture but not too much followed by intense dryness. This caused our grapes to be behind their normal growth development by about 2 weeks. The lack of water slowed down the growing. By fall the water returned, allowing our grapes to mature. Cayuga had the best chemical structure this year than we have ever had. It was clean and good brix levels which will produce a bigger wine that we have had in the past. Look out for this gem in the spring. We had 3 pickings of this grape at different times. Picking #1 was for our Sparkling Winchester Rose which has a champagne grape call Pinot Menieur in it. We grow limited Chardonnay and Pinot Noir but we did incorporate this in the wine. We are the only grower in Virginia that has Pinot Menieur in the ground and had been added to Sparkling Winchester Rose. This wine, while we have to wait 3 years for it, should be supberb!! Picking #2 was a lovely clean harvest with 21 brix. We were very excited to see this wine reach this brix level as our canopy can tank on this varietal very quickly. Picking #3 we were trying to get a botrytised wine, but our weather was not conducive to go forward. It's a very delicate balance between allowing disease to influence wines in a special way, and the more likely outcome, that they pick up a grey mold. As a grower, we have to make that call and this year was not the year to try this at our farm. Having said that, this grape gave us almost 23 brix and we will be making a lovely big white wine with this crop.
La Crescent and Maraquette are so young, but we allowed "some" fruit to develope. We are making a wine mix that will be unique and one of a kind. This will be for our club members only as it will be limited. Look for La Crescent and Maraquette to be their own wine in 2023.
Below is a list of our new wines coming with various release dates. Not all of them will be had in 2022 but the ones that we are developing will be worth the wait.
A peak at our wine for 2022
Port Style 2021 (The Hunt) 5 year Release 2026
Marquette/La Crescent/Arandell (Amusant Estate Reserve 2021) Wine club Only (Red Wine) Fall 2022 Release
Tous Les Jours 2021 (White Wine) Spring 2022 Release
Brix 21 Estate 2021 (White Wine) Spring 2022 Release
Pinot Menieur, Chardonnay, Pinot Noir, Cayuga (Sparkling Winchester Rose Estate 2021) 3 year release (Sparkling Wine) 2024 Release
Arandell/Tannat Blend (Mach 2 2021) (Red Wine) Fall 2022 Release
Tannat 2021 (L'Audacieux 2021) (Red Wine) Fall 2022 Release
Arandell (Arandell Estate 2021) (Red Wine) Fall 2022 Release
The Bloom 2021 (Rose) Spring 2022 Release
CabFranc 2021 (Red Wine) Fall 2022 Release

Cayuga (Sparkling Winchester 2020) We may release some of this wine for 2022 otherwise 2023 release.
Our White wines will be available in the Spring unless otherwise noted and the Reds will be released in the Fall 2022

New Arandell 2020
We are excited to announce that we will be bottling our new Arandell 2020 July 12th. It will be available in our tasting room once the wine goes through bottle shock.
What does that mean? Wines that have received trama (to them) from bottling or shipping can and will develope an off flavor and no aromoas. This is something that you just have to wait with. It will all return but until that time, it can take on some very funky flavors. There is no scientific reason for this, but I can assure you it happens. I have worred about a wine more than once.
French Cheeses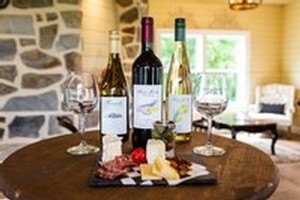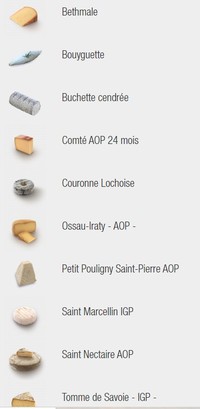 We are excited to announce we will be carrying imported french cheeses in our tasting room. These cheeses compliment our wines and champagnes. They run various prices depending on your selection. ($8.60 to $24.00).
Dinner in the Vines Series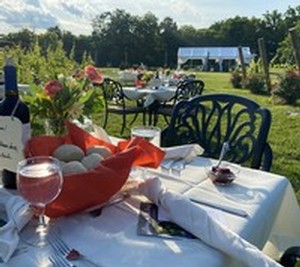 All summer long, once a month we will feature a chef and pair our wines with them or have a bottle of wine on your table. These dinners have a different theme and feel, so pick one that interests you or try them all. Everything is included in price.
Click below:
Pavilion
Our Pavilion is perfect for the heat. Such a lovely place to sit and listen to some entertainment and enjoy our wines and cheeses.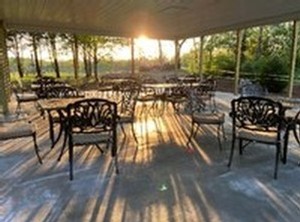 Lantern Fly
Our vineyard is being inspected on a regular basis looking for this destructive insect. As a vineyard in Virginia we will be trying to do our part to stop this invasive insect as the future of VA Grape Agriculture will depend on how we control this insect. It has no known natural predators that we know of. Additionally, it doesn't taste good and actually can be toxic.
Gift Baskets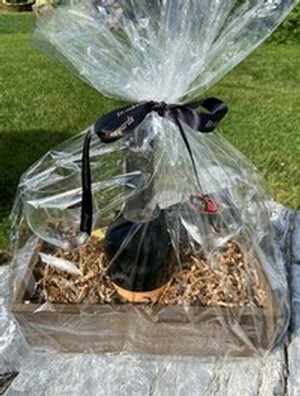 Basic Price $15 then add Wine, Riedel Glassware, BFV glasses, Briede Wines, Logo Hats or shirts, Champange, build your own gift.
Vineyard Operations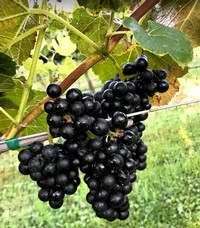 Our vineyard is doing well so far......fingers crossed. We have a little downy on Pinot Menuier but they are baby grapes and very close to the ground. The older plants were fine. All other varietals doing well.
Activities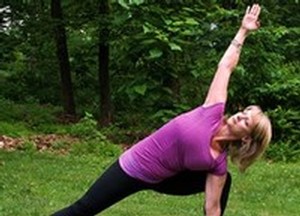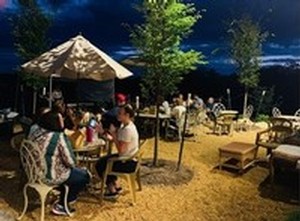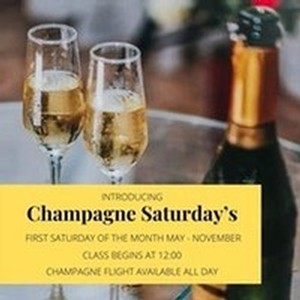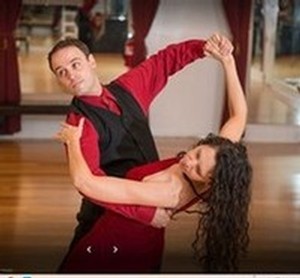 Be sure to check out our webpage as we have lots of fun things going on. Ballroom dancing, champagne Saturdays (1st saturday of the month), Road Rally's, Run, Yoga, Falconry, to name some.
Thank you for your interest in our Vineyard!
Paul & Loretta

INTRODUCING THE GROTTO!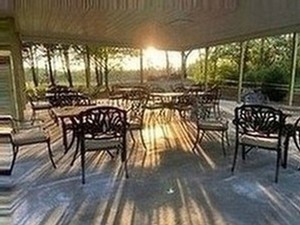 T
he Grotto Pavilion:
This area is for our guests to enjoy a quiet setting with beautiful views of our Arandell grapes. No groups larger than 10 will be permitted in the pavilion area. Weddings, bridal showers, graduation parties, birthdays etc, are conducted in a special location during business hours. This is for the comfort of our guests so they may enjoy their wine in a quiet relaxing atmosphere. Our facility is for our club members and those truly wishing to experience some excellent wines. Only service dogs allowed in the pavilion. Dogs are allowed in outside areas. Those wishing to enjoy their special event here, may do so by contacting Loretta Briede 540-664-2048. The "Grotto" is available for rent but only after business hours and on our days off.

New Wine Releases!
The Bloom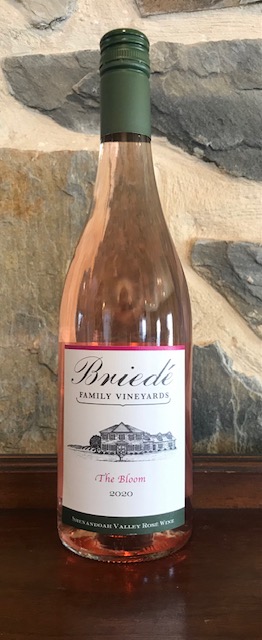 We made this wine for our local Apple Blossom Festival. While the parade will not happen this year, local festivities will still be happening. This is our first rose' wine. We only made 60 cases of this wine. This is a crisp light wine with a hint of strawberries. Available for sale /Wines/Rose
Plie'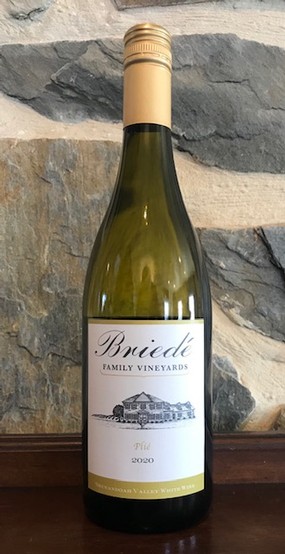 If you want elegance in a bottle this is your wine. Our estate grown Cayuga with a touch of Viognier. Plie' is has a lovely softness and is well rounded. /Wines/White
The Plie' is a ballet move that first bends your knees, however to complete the move, a rise follows. This was so indicative of 2020. A year with a pandemic that brought us all to our knees, but in a postive hope for the future, we rise again. Plie' is such an elegant wine, so our name Plie' was born.

Arandell & Sparkling Winchester.....

have taken home (2) Silver Medal's at this years Governor's Cup
We are very proud of these two wines. Arandell has won a Silver Medal on the West Coast (International Sommelier Challenge in California) and the East Coast. It is a rare wine and we made it at 100% Varietal. It was bottled less than a year ago and is a Hybrid grape.
We invite you to stop by and experience this amazing dry red wine and our Sparking wine that is made in the Champenoise Style (3 years in the making).

Outlook for 2021
We are exited about our 2021 season and while 2020 was a terrible year, our grapes knew nothing about the pandemic and produced some wonderful wines that will be release soon.
Yesterday we spent time with our wine maker Nate Walsh to discuss our furture production and to taste our wines that will be released this spring.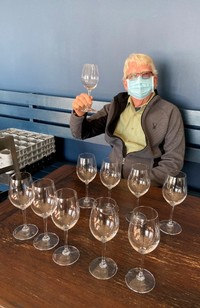 Two new wines will be offered this spring. Plie' which is a lovely new style wine, softer and rounder than most of what we have produced in the past. We have taken Cayuga and added a touch of Viognier. The Viognier grape brings a tangerine, honeysuckle creamer version with hints of nutmet and spices. The Cayuga grape is light fruity, crisp dry wine that is very palatable.
Another addition is a Rose'. We called it "The Bloom" in celebration of our wonderful event here in Winchester, Apple Blossom. We have only made 60 cases of this wine. It's is crisp and light with hints of strawberry. It will have the apple blossom colors of pink and green on the bottle. This wine is 90% cayuga and 10% melot. Merlot picks up the terrior pretty readly, so it will impart many of the characteristic of where it's grown. We have added this mostly for color.
Arandell 2020 is in some American Oak trying a new twist to our standard flavor profile. It's fun to be a pioneer in the advancement of this wonderful grape. The bottling is scheduled for the fall.
This years crop will be a move to the future while trying to meet our current needs. We are making two wines that we will not see for a few years. A new "Sparkling Winchester Rose' that will be made in the traditional Champagne Style. It will lay on the lees for 3 years. We love the tannat grape and have purchsed more fruit to be included in our 2021 wines. A larger production of "Speed of Sound" will be made as we loved the blend of Tannat and Arandell. We only produced 22 cases for our club members and we wanted to make more of this for the tasting room.
New to us, is the production of a Port. We are making this with the Tannat grape and will be adding brandy to this but to make a quality port, time is necessary, so we will not see this wine for many years. It's an investment into our furture and the diversity of what we offer our customer. Wines take time and being a new vineyard, 9 years as a grower, it's very difficult to balance the cash flow and trying to hold on to wines until they are at their best. Most of what sell is young wines, as to date, nothing lasts more than 2 years in our tasting room. While very drinkable now, they will only get better.
We are truly excited about our upoming growing season with the addition of new style wines. But that's not all we have instore for you! Currently we planning the addition of a new Pavilion adding a place that is covered with additional seating. The structure will be a concrete floor, covered nestled in the woods with a vew of our back vineyard and our front vineyard. Construction will begin in April. We will be posting pictures once this gets underway. We felt this was a necessary due to the limiting seating when it rains and in the hot sun. It should provide a comfortable place to sit and enjoy our wines with a lovely view of the vineyards.
Thanks for visiting our blog page and we are looking forward to our 2021 season. Hope to see you!
Cheers.
Paul & Loretta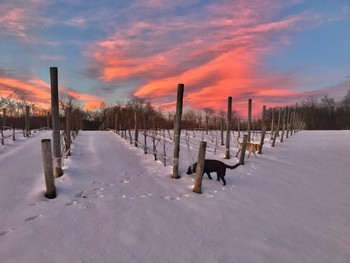 A view of our Arandell grapes. The sunsets on our farm are always spectacular. We thought it would be fun to share some of the images we see walking our dogs.
Due to the snow, it very difficult to have customers here as the patio is pretty much covered. Since we are not opening the tasting room any time soon, our patio is vital for visitors. We do have online sales and pickup always available.
There so much to do in our vineyard, even off season. Renewal of licensing, gathering documents for the accontant, updating our webpage, getting labels ready for our new wines, pruning, our wine club selections, scheduling the 2021 entertainment and event season, so while we are not 'open' so many behind the scenes things are happening.
Paul is enjoying the vineyard and doesn't seem to miss flying. (that is a good thing) Our vineyard dogs, Champagne and Bordeaux enjoy their walks every morning.
We can't wait to to have sunny warm days and get going on the 2021 season. We have lots of new things coming to our vineyard. We are getting bids on a new pavilion to offer our customers a view of both vineyards, all weather seating, and a cozy place to have a glass of wine.
Thank you for checking in with us
Cheers
Paul and Loretta

Valentine's Day Special
With Valentine's Day just around the corner, we thought you might like to enjoy a special shipping promotion that we are offering for Valentine's Day. We can't always be with the ones we love or go to a restaurant to celebrate so we thought we would offer a shipping special of only $10 if you buy 3 of our bottles of wine.
Just click on the link above, order your wines, and we will do the rest. Make sure you used the correct checkout for the state you are in, otherwise it will say shipping isn't available when in fact it is. We have states listed that we ship to for your convenience.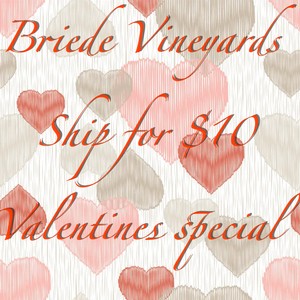 Cheers
Paul and Loretta Briede

TASTING ROOM CLOSED FOR VISITS. WE ARE ON A STAYCATION UNTIL JANUARY 29TH.
Like everything else with COVID, (a bit different) this means we are not physically in the tasting room (weather is not conducive to sitting outside anyway), however please call 540-664-2048 if you are interested in a reservation after January 29th. We will setup a time for you to come to the vineyard. As always we have online orders you can pickup in the tasting room and shipping is still available to your door.
Signup to our mailing list for updated information
HAPPY NEW YEAR!

Speed of Sound and Tannat
Wine Report for 2020
Bottling was scheduled today December 16th 2020 for our two new red wines, Speed of Sound, and Tannat, however due to the approaching winter storm we ended up having to bottle last night.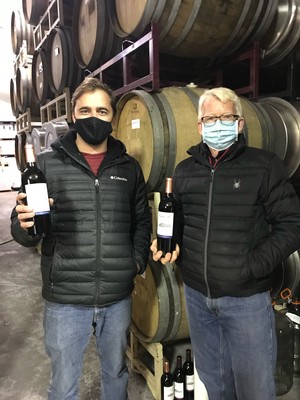 Pictured above is Nate Walsh our winemaker and Paul Briede with "Speed of Sound"
This wine was made to celebrate Paul's retirement and only 23 cases were made. It is a rare blend of Arandell and Tannat that we will make available to our club memebers only. This wine will be a series of blends each year with our Arandell grape and another varietial (50/50) producing for the first time anywhere, a blend of wine that is unique to the Briede Family Vineyards.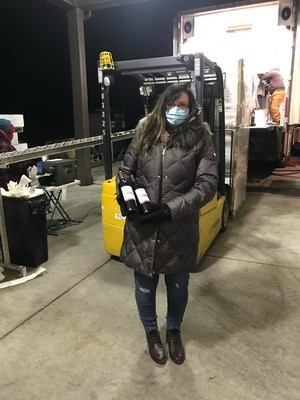 Loretta Briede is holding our new "Tannat 2019"
It was a fabulous year for reds. In a few months we will be releasing this wine for everyone to try. We are very excited about this big bold wine. This grape origins are in France in the shadows of the Pyreneese Mountains. Its only fitting that in France it produces Big, Bold, Rustic and Dry wines. We are excited to share with you Virginias expression of this grape.
Our white wines from 2020 (Cayuga White) was made into two batches. One is our "2020 Sparkling Winchester" which will be made into a champagne style once again. This process takes years to make. The interaction of the yeasts (on the lees) over time in the bottle is what produces this extraordinary wine. Some wines are worth waitng for.
The second batch is a lovely white wine with more of a buttery note. Most of our wines have been dry and crisp in our tasting room and we felt that a new style might round out our customers experience. We will monitor the wines development. We are not ruling out some "interesting" unique blend that we would love to try and share.
Since we grow Hybrid grapes, we are having lots of fun creating unique wines to blend or on their own, to see what the future might bring for Virginia.
COME JOIN US IN THIS JOURNEY FOR SOMETHING NEW!