Visit Us
Directions to our Vineyard Click Here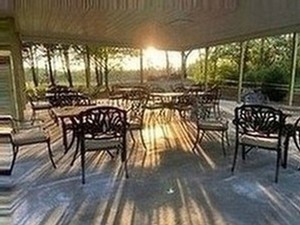 The Grotto Pavilion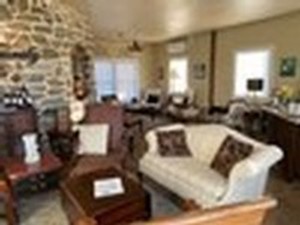 Our Boutique Winery
We want to make sure your experience is exceptional, we do require reservations for large parties. We request you call to make reservations with a group larger than 10. A 20% gratuity will be added to parties larger than 6. We are a small boutique winery and are limited in space. Thank you!
Location:
The Briedé Family Vineyards, LLC
450 Green Spring Road
Winchester, VA. 22603
Hours: Monday 12pm-5pm, TUESDAY CLOSED, WEDNESDAY CLOSED, Thursday 12pm-5pm, Friday 12pm-8pm, Saturday 12pm-7pm, Sunday 1pm-6pm
We are an all weather facility. Reservations are recommended if you want to be guaranteed seating inside. No outside food is permitted in the tasting room except for our Menu items
Click here to see our menu items/dinners
No reservations are needed outside unless your have a group of 10 or more.
Signup to our mailing list for updated information on events, entertainment and changes
Sign up for mailings (scroll to bottom of Page)
Restroom facilites:
We have a large Handicapped unit.
Tastings: Our focus is on Briede Vineyards wines but we do carry sparkling wines and champagnes. We offer flights instead of tastings. Come taste some of our wonderful Hybrid Grapes like Arandell, La Crescent, Marquette, Cayuga White and other award winning wines.
Activities/Food:
Please click on Visit Us/Food or Events to see whats happening at the vineyard.
Weddings:
If you would like to discuss booking a wedding on our picturesque vineyard, please see our tent info page! We have a very small venue and can accommodate no more than 30 guests in our tent, however our Pavillion can hold 52.
The Grotto Pavilion: This area is for our guests to enjoy a quiet setting with beautiful views of our Arandell grapes. No groups larger than 10 will be permitted in the pavilion area during business hours. Weddings, bridal showers, graduation parties, birthdays etc, are conducted in a special location during business hours unless your party is less than 10. . This is for the comfort of our guests so they may enjoy their wine in a quiet relaxing atmosphere.. Only service dogs allowed in the pavilion. Dogs are allowed in outside areas. Please pick up after your pups. Those wishing to enjoy their special event here, may do so by contacting Loretta Briede 540-664-2048. The "Grotto" is available for rent but only after business hours and on our days off.
Things to Note:
We do not accept large buses (greater than 20) without prior reservations. Please call 540-664-2048 to schedule your visit.
Please bring your government issued photo ID, as we ask that all participants be over 21.
Please make sure you review our policy for Children.
NO ALCOHOL IS PERMITTED ON THE PREMISES! THIS INCLUDES BEER, WINE OR SPIRITS. IT IS AGAINST THE LAW!
If you have any questions, or request any specific accommodations, please call Loretta Briedé at 540-664-2048, or email info@briedevineyards.com.
Join our mailing list to get details on upcoming events and happenings at Briede Family Vineyards.