Food
Every Friday Night we will have Live Entertainment and a guest Chef here.
Please mark your calendars for these dates for the next 5 months
Jamacian Night !! Tropical Island will be here serving Jamacian food and Emanuel Ector/steel drums every 1st Friday.
Chef Natalie Ramos will be at the Briede Family Vineyards from 5pm-8pm every 2nd Friday
Chef Kesha Harris will be at Briede Family Vineyards from 5pm-8pm every 3rd Friday
The fourth Friday gives us the opportunity to tap into local restaurants Menu's will be posted in advance.
Please check our calendar for any last minute changes.
We have many restaurants that will serve our vineyard as well as Doordash that delivers on days we do not have a chef scheduled.

We have various French Cheeses at the vineyard and warm baguettes.
Charcuterie Boards can be delivered to the Vineyard, please email noshandnibble1@gmail.com to order or call (304)712-0494. Pre-Order! Deadline is the Wednesday before the weekend.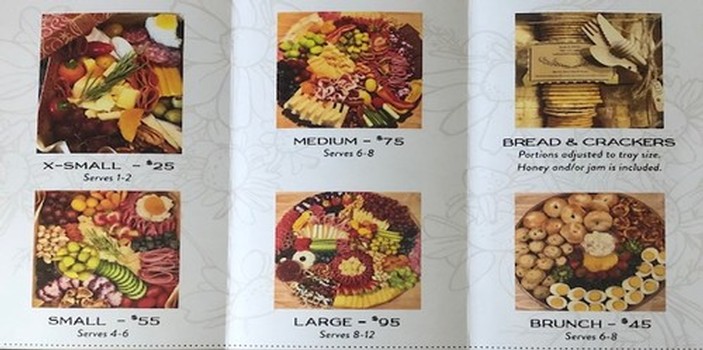 Boxed Lunches-Pre-Order