About Us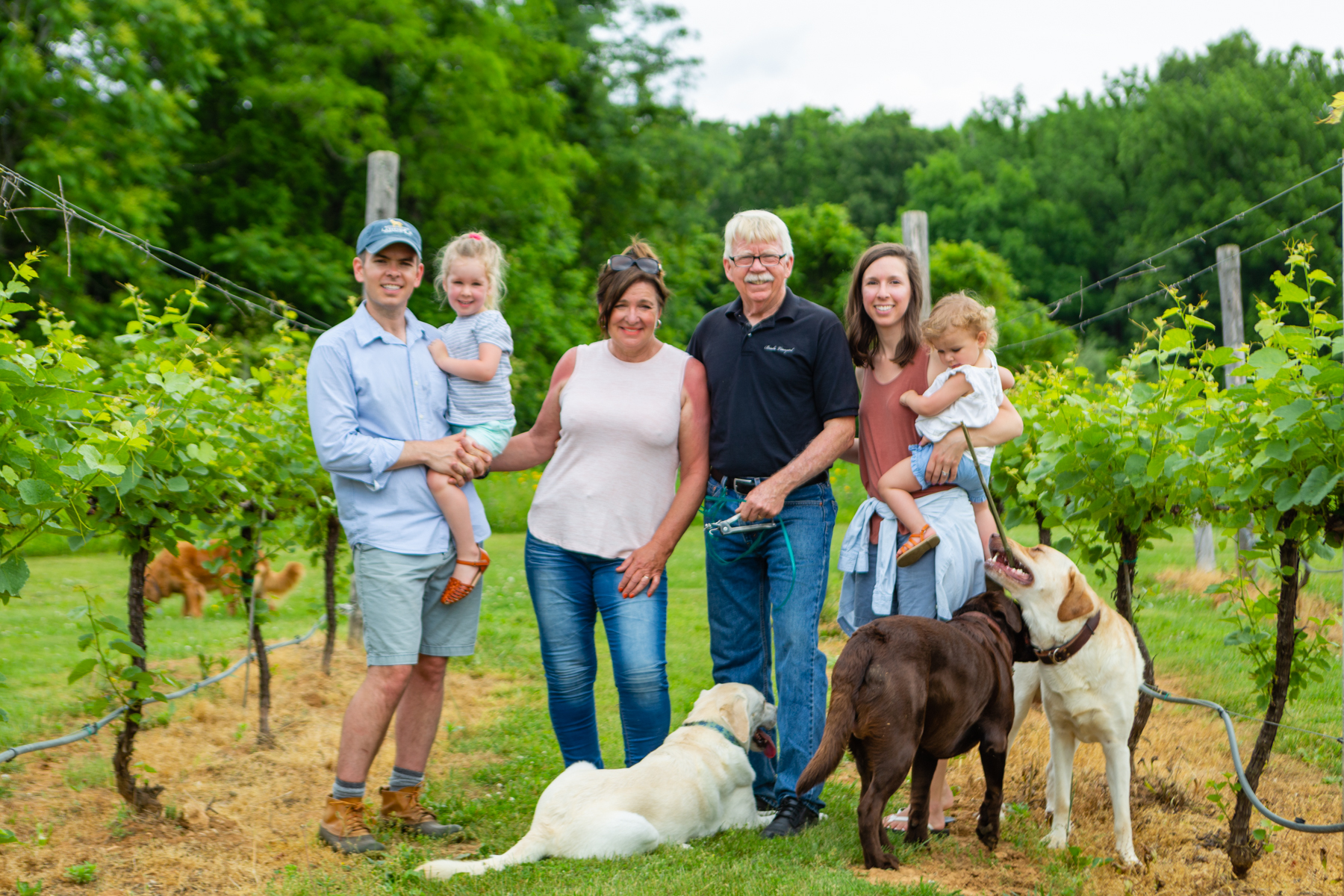 Paul and Loretta Briedé of Winchester, Virginia, purchased the land in 2002 and established the Briedé Family Vineyards in 2013. The years before the vineyard was established, the fields around the main house were used for Loretta's hunter jumper horses. They love great wine and now had the means to persue a new adventure. They envisioned creating a vineyard using sustainable practices to grow healthy, grapes that showcase the beauty of Virginia. For five years the vineyard was 100% certified organic (one of only two in the state) and we made two vintages of wine. We quickly learned that Virginia was a very difficult area to continue to be organic due to the high humidity in the mid-atlantic region and the disease pressure that created. In 2019 we dropped our certification to be able to maintain healthy grapes and quality wine as we started to expand our crop. We still make our wine the cleanest way possible without adding sulfites, additives or anything else to our wine and let the wine express itself the way it was intended.
Our tasting room opened in 2018, which was our former horse barn, where we offer our estate wines, local Virginia wines as well as French Champagnes and sparkling wines. We offer a variety of tastings to fit anyone's palate. We are very proud of our estate wines.
Our 2017 vintage (Verde, Arandell, Sparkling Winchester) was made by Matthieu Finot of King Family Vineyards along with our 2018 Cayuga. We had Sharon Roeder and Shai Van Gelder rescue us during our very wet 2018 season to make our Cabernet Franc of which 75% came from Lodi, CA. We are very excited to work with our next winemaker for our 2019 vintage, Nate Walsh of Walsh Family Wines, stay tuned for coming new releases.
We are proud to be part of the Shenandoah Spirit Trail, Shenandoah Valley Wine Trail and Virginia Wine Pass.