Our Story
Take a tour with us sponsored by the Winchester Federick County Tourism Bureau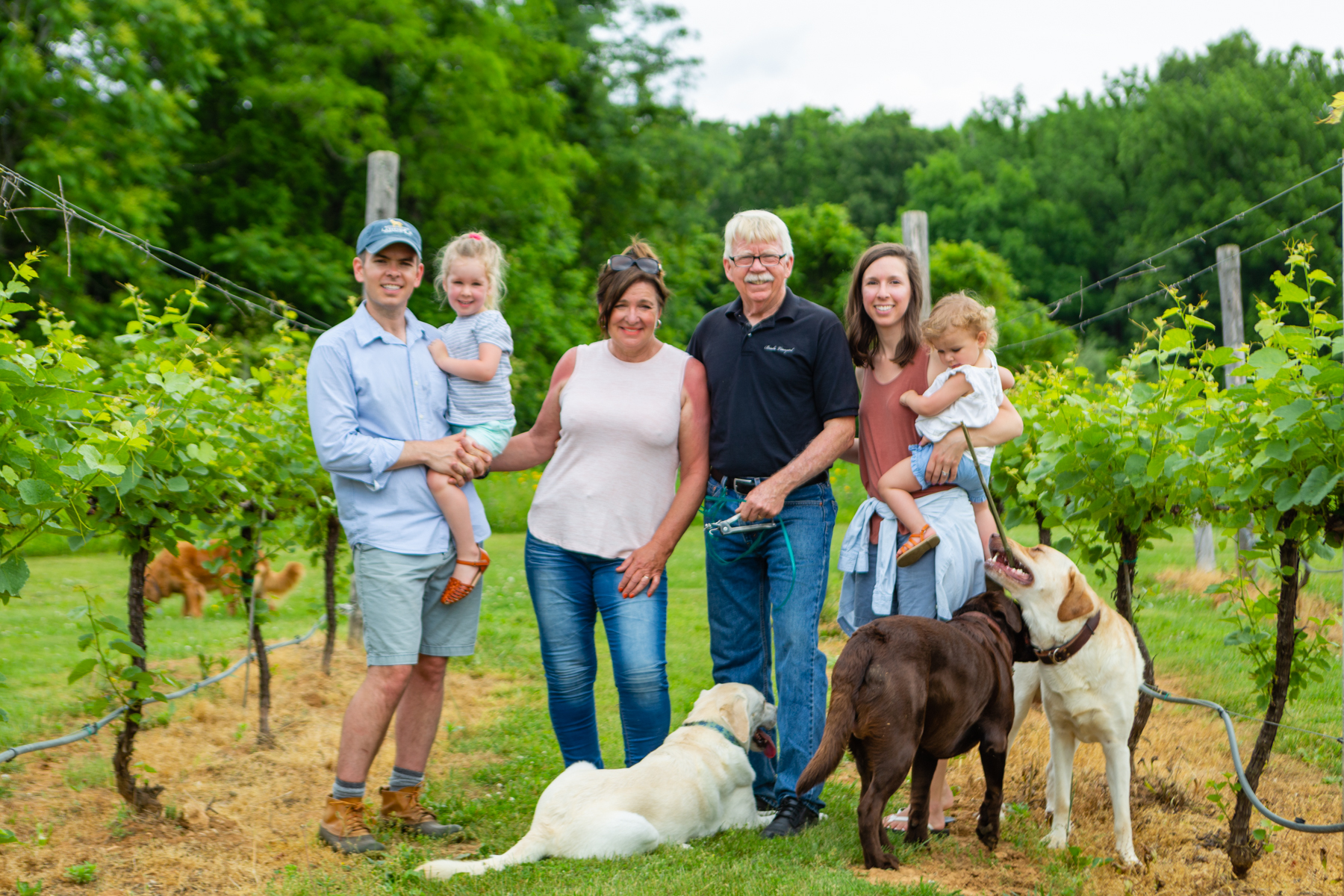 Paul and Loretta Briedé of Winchester, Virginia, purchased the land in 2002 and established the Briedé Family Vineyards in 2013. The years before the vineyard was established, the fields around the main house were used for Loretta's hunter horses. They love great wine and now had the means to pursue a new adventure. They envisioned creating a vineyard using sustainable practices to grow healthy, grapes that showcase the beauty and terrior of Virginia. We are proud to be a part of the Virginia Growers for the past 10 years producing approximately 1000 cases of Estate Grown Wines.
Our tasting room opened in 2018, which was our former horse barn, where we offer our estate wines, as well as French Champagnes and sparkling wines. Our wines have always been our highest priority, making new wines with grapes not as familiar to Virginia. They become small batches of one-of--a-kind wines. Many of our wines are put to the test earning many medals in various wiine competitions. We have even sent our wine to Julia Harding (She writes for and ensure the high editorial standards of JancisRobinson.com, and co-editor of The Oxford Companion) and we received two Superior-Distinquished ratings on our Arandell 2019 and Speed of Sound 2019 and will be featured in the Book of Grapes on it's next release.
We are proud to say that our wines have visited Japan, Israel, BVI, England, France, to name a few and we are one of the first producers of the Arandell Grape Wines in the World. Hybrid grapes are our future and we will continue to explore what contribution they can make to the wine industry as a whole.
We are proud to be a member of the Shenandoah Valley Wine Trail, Virginia Wine Growers Association, The Virginia Vineyards Association, The Top of Virginia Chamber of Commerce and Virginia Wine Pass.