Our Story
Take a tour with us sponsored by the Winchester Federick County Tourism Bureau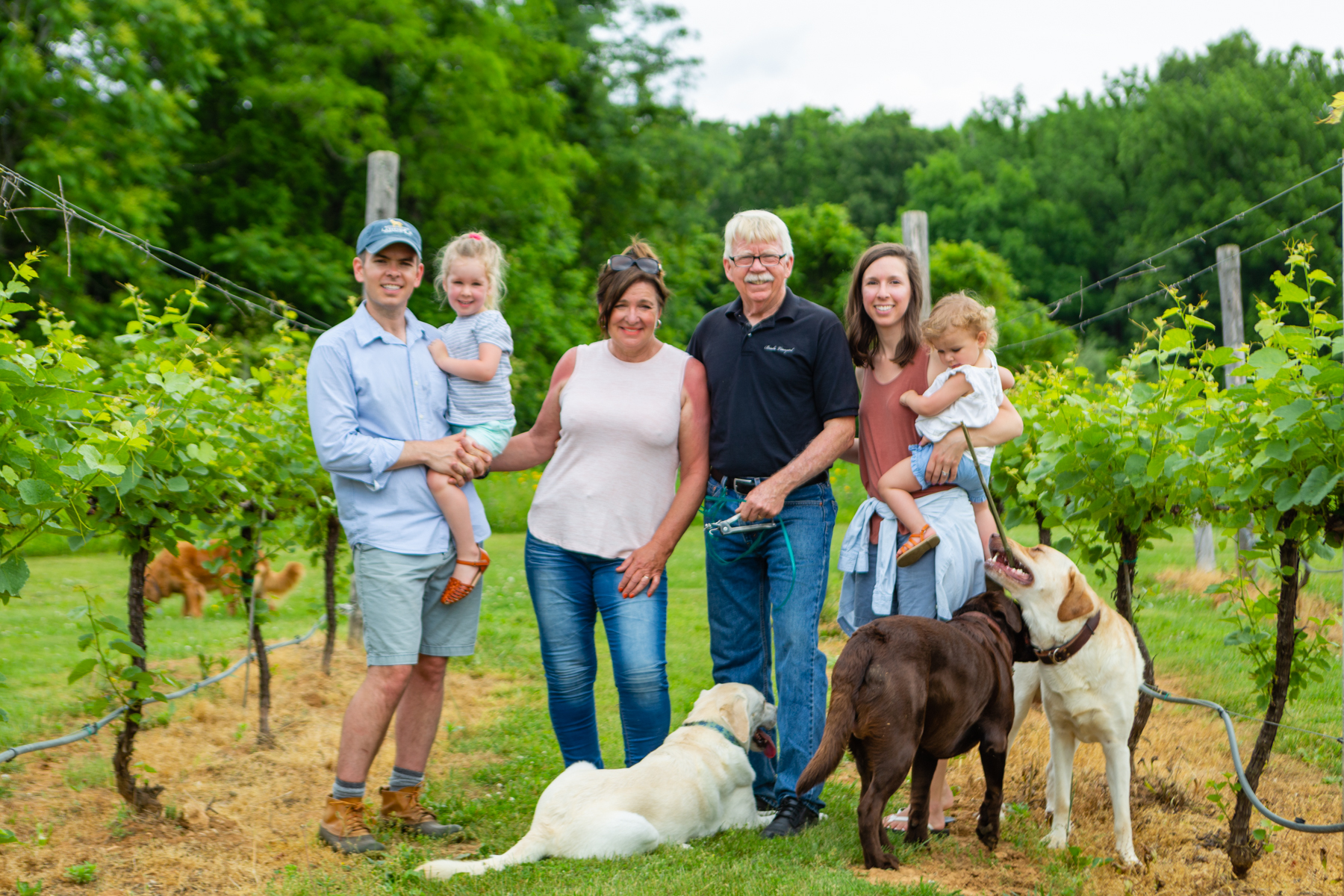 Paul and Loretta Briedé of Winchester, Virginia, purchased the land in 2002 and established the Briedé Family Vineyards in 2013. The years before the vineyard was established, the fields around the main house were used for Loretta's hunter horses. They love great wine and now had the means to pursue a new adventure. They envisioned creating a vineyard using sustainable practices to grow healthy, grapes that showcase the beauty of Virginia. For five years the vineyard was 100% certified organic (one of only two in the state at that time). We quickly learned that Virginia was a very difficult area to continue to be organic due to the high humidity in the mid-atlantic region and the disease pressure that created. In 2019 we dropped our certification to be able to maintain healthy grapes and quality wine as we started to expand our crop. We still make our wine the cleanest way possible and let the wine express itself the way it was intended.
Our tasting room opened in 2018, which was our former horse barn, where we offer our estate wines, as well as French Champagnes and sparkling wines. Our wines have always been our highest priority. Sparkling Winchester won a silver medal in the Governor's Cup 2020 and again in 2021. We specialize in Hybrid grapes so you will experience some new flavors you may not have ever had. We can raise grapes that have less disease, less chemicals and can ripen within Virginia weather growing parameters. That to us equates to better grapes that we can deliver to our wine maker. We believe better grapes, some new flavors, sustainable vineyard practices, leaving the wine as "clean" as possible will ultimately give you the best experience possible. Don't forget to ask for the wine "Arandell" It won a Silver medal at the 2020 International Sommelier Challenge in San Diego, California. Arandell also took home a silver medal in the 2021 Governor's Cup.
We are proud to be part of the Shenandoah Spirit Trail, Shenandoah Valley Wine Trail and Virginia Wine Pass.