Blog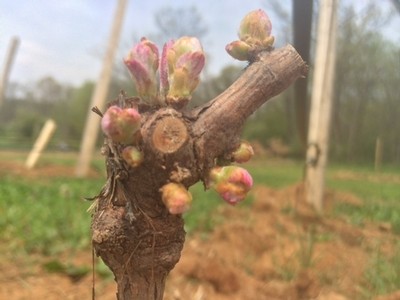 Crazy Weather
Pictured above is a young vine from a few years ago. You can see the delicate flowers that emerge from the center of the plant. This "bud" break is what we try to protect from cold weather.
We have had the craziest weather with differences up to 40 degrees between night and day. If we look around, you will see flowers and buds beginning to form on several species of plants.
It is way too early for our vineyard to be subjected to these warm days as we have been known to have freezing temperatures up to April. We have almost 2 months to get through before it's safe for our vines.
We are in the process of rough pruning our vines. This procedure leaves a longer cane than what is required. Grape vines bud break from the furthest tip and move inward. By leaving more cane the plant will start to bud from the outmost point (which is something we don't need) which preserves the buds we need to make wine. The outer buds are damaged then we just prune them away. This works if you have warm temperatures somewhat near when your last frost is, however, we are almost 2 months away from that date. We shall see how quickly cooler temperatures move back in.

BACK FROM VACATION!
Paul & I had a wonderful vacation filled with some much needed time off. We did miss our customers and we are so excited to be back visiting with everyone.
We have added some new products.
We are always looking for ways to improve our customers' experience here at Briede Vineyards. One of the ways we thought to improve your visit was to offer a bit more items you can enjoy with your wines.
Starting this weekend, we will have the following list of products for you to enjoy while available.
Boursin Cracked Pepper Cheese
Sicilian Marinated Olives
Pitted Kalamata Olives
Sliced Genoa Salami
Sliced Proscuitto
Mousse-Truffle
Gluten Free Crackers
Tangerine Spread
Spanish Cocktail Mix
Smoked Salmon
Firehook Artisian Crackers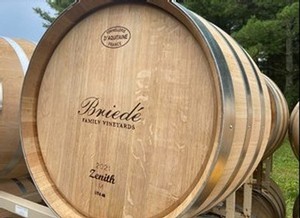 In the Cellar............upcoming bottlings.
We had the opportunity to taste how our wines were developing with our wine maker "Nate Walsh". We knew 2022 would be amazing and it certainly didn't disappoint us. We are making some very interesting wines that only a few vineyards produce. Below is a list of what you can expect to see in the coming months.
CHOCOLATE ARANDELL (yes you heard that right!) It's is a charmer! This has a richness of dark chocolate pairing with the Arandell Grape. A sweet wine. We expect this wine to fly off the shelves once it's released in April.
THE BLOOM 2022 (a bit less Merlot in this vintage, we liked a lighter style) This is our Dry Rose. Release date April.
SOLEIL D'OVEST ESTATE 2022 (La Crescent grape that is 100% estate grown. This is 1/2 the power of our 2019 vintage. We made this a bit more approachable. It is Dry but lots of fruit. It has a lovely nose and that wonderful complex apricot flavor. We think you will love this yummy wine. Release date April.
BRIES ESTATE 2022 (WOW! This wine took on an entirely different flavor component than previous years. Our grapes are older now and every year is different in the vineyard. This year Cayuga vines produced a delightful Sauvignon Blanc type wine with some light acidity and the grapefruit flavors indicative of that grape. Another Dry wine. Nothing changed in the wine making process so everything we have is attributed to vineyard practices. It's so interesting to see the changes from year to year. Release date April.
AGATHOSUNE ESTATE 2022 (This is an orange wine made from Cayuga Grapes. It is fantastic. No bitterness that many of these types of wines produce. This was the favorite punch down in the cellar we were told. The aromas smelled delicious and now we know why. July Release.
We wil be pouring in the Grand Tasting for the Winter Wine Weekend. Click here to learn more.
Paul will be speaking at our VVA (Virginia Vineyards Association) annual meeting this weekend on our Grape Arndell. It is one of the Hybrid Grapes that they are pouring and tasting at the "Varieties for a Low Spray Vineyard". We are excited to share this easy to grow grape in our vineyard with others.
Pleae check out our calendar of events scheduled this year at the vineyard. We are very excited to have Chef Kesha Harris onboard with us.
BRIEDE EVENTS FOR 2023 CLICK HERE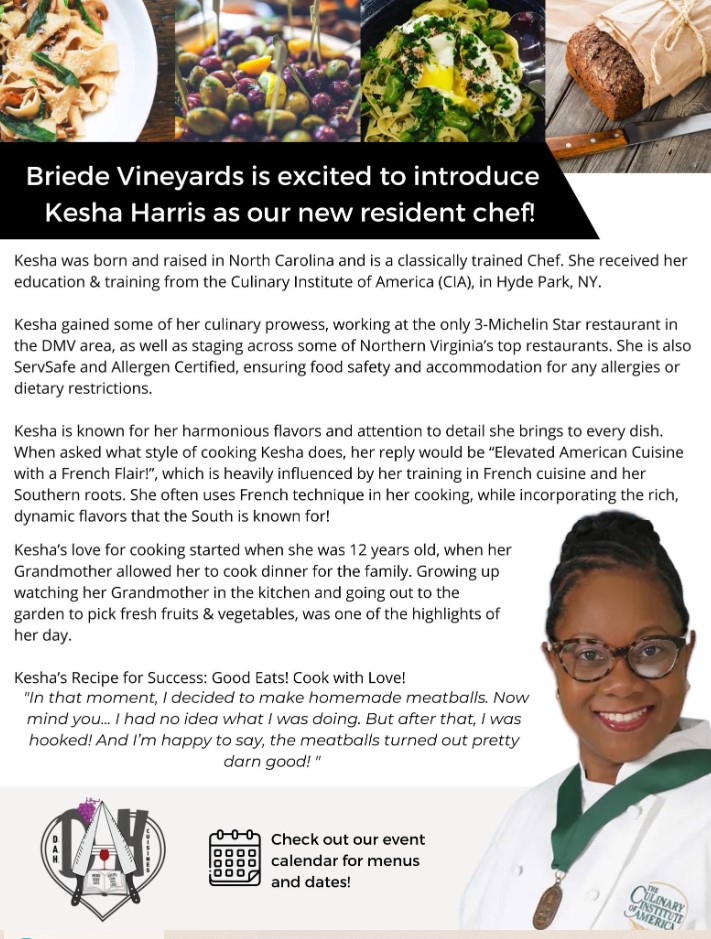 Cheers Paul & Loretta

HARVEST IS HERE! 2022!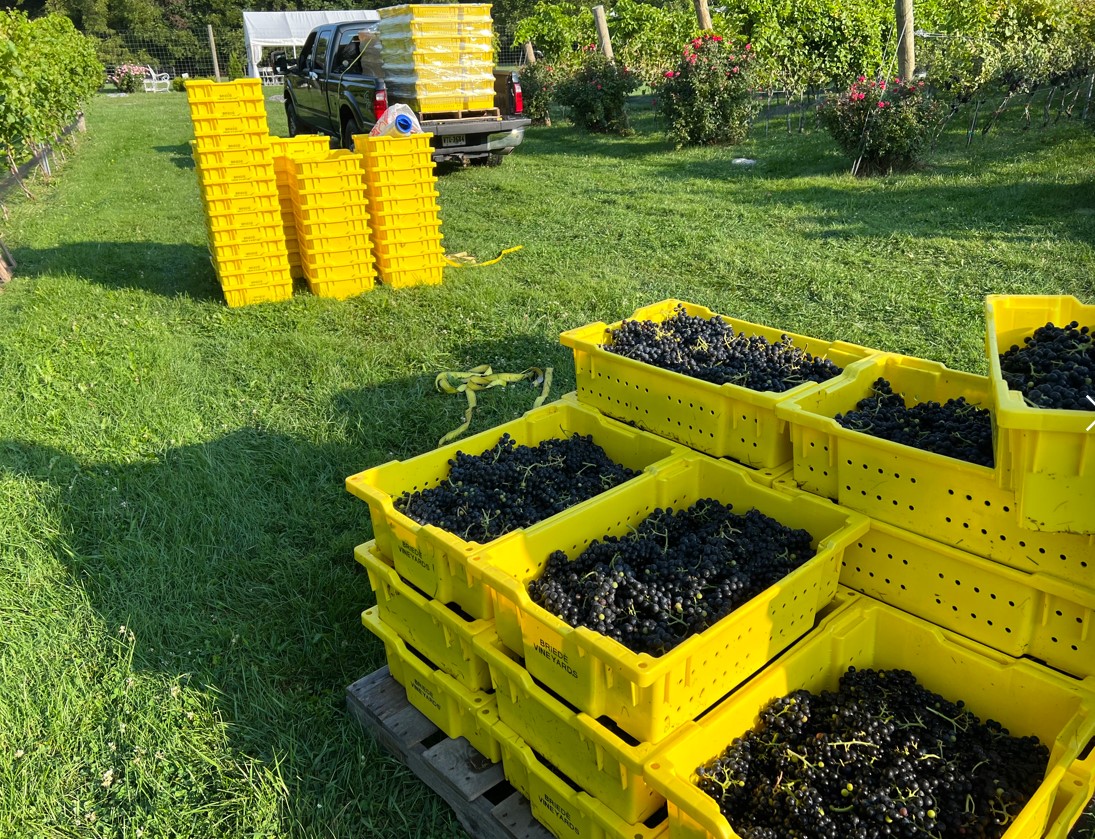 On the morning of August 25th we harvested a rare grape varietal in Virginia. It's called Marquette (a relative of Pinot Noir, only hybrid) It has had world attention because of the wines it can produce. We are so excited to have our first wine made from 100% varietal this year. We hope to create a Burgundy style wine. Stay tuned for this one.
Marquette wines are typically medium bodied, with aromas of cherries, blackcurrants and blackberries. In better examples, more complex aromas such as tobacco and leather may also be exhibited, with spicy pepper notes on the finish.
Initial trials suggests that Marquette responds well to oak treatments such as barrel aging and oak chipping.
Marquette is a blue/black-berried variety crossed in 1989 and introduced in 2006 by the University of Minnesota in the United States. Marquette is the cousin of Frontenac, a well-known French-American hybrid, and the grandson of Pinot Noir.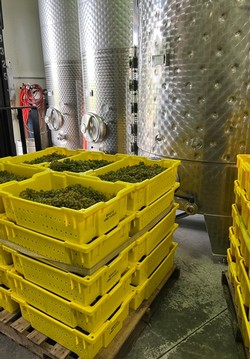 Another treat is our La Crescent Grape. The last time we made this wine it was grapes "shipped" to us to see what we could do with this wine. We feel these grapes under our vineyard management will produce something even more extraordinary. We will change the name as it will be a totally different wine. It's fruit forwardness is unprecedented.
La Crescent is a light-skinned hybrid variety developed by the University of Minnesota and released in 2002. It has a very complex ancestry, including Vitis vinifera, riparia, rupestris, labrusca and aestivalis. Saint-Pepin and a Muscat Hamburg crossing feature among its progenitors.
Named after a small town in Minnesota State, La Crescent was bred to resist extremely cold climates. It is also grown in the northern states of New York and Vermont. Like most hybrids, La Crescent has admirable resistance to most diseases, although it can be susceptible to peronospora (downy mildew) in humid climates.
La Crescent is ideal for the production of off-dry and semi-sweet wines and is apt to retain some acidity, which balances this style. It is a relatively aromatic variety and exhibits flavors of stonefruits, such as peach, citrus fruits or even tropical flavors of pineapple.
Next week around the first week of September we will be harvesting, pinot Meunier, Chardonnay, Pinot Noir, and some Cayuga to make our SPARKLING WINCHESTER 2022. We are shooting for a Rose again, as our 2021 did not throw as much color as we had liked. Don't let that fool you as the flavor is there! Our 2021 vintage we have very high hopes for.
Our Hybrid Grapes have proven in a wet season to delivery some extraordinary clean fruit. This is what seperates Hybrid grapes from French Varietals. A season of over 10 inches of rain causes issues with Downy Mildew on French Varietals.
We have seen some Downy in the vineyard, but very limited.
We are estimating a 7 ton load for our Cayuga White and Arandell (our number one wine) is looking FANTASTIC! with a yeild around 4 tons. The fruit quality is lovely.
Stay tuned as we harvest we will let you know how things are going. We only have 2 more pickings to go, so do your "no rain" dance as we complete our HARVEST 2022!
Cheers to a great harvest!

The birth of a new vintage!
On of the most exciting times in the vineyard is the "Birth of a new vintage" when the vines come alive from a long winters nap and a new crop emerges. It's the beginning of our 2022 vintage. While exciting to see, it doesn't come without risk. This year we had some late frost which damaged some of our vines. (Mostly La Crescent and Maraquette) These vines are located in the front vineyard and they have the lowest elevation. This allows cold air to settle on the vines. Four nights of being up all night mitagating the freezing temperatures is no fun. How successful where we? Well it depends how you look at it. We lost 7% of our crop in the front vineyard. Given the temperations of a low of 28 for 4 hours one night then 7 hours of 30 degrees another night and then an additional 2 more nights, we thought we did fairly well.
Pictured below is Paul building the bon fires that kept the back vineyard warm.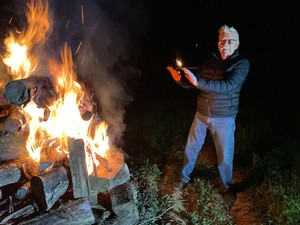 A glimps at our front vineyard with heaters set to run all night long.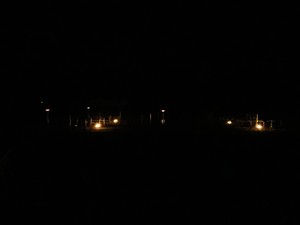 And...........the resulting frost that took 7 % of our buds.
p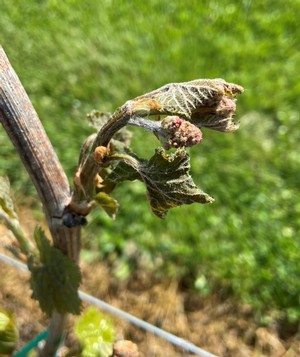 Today the vineyard is looking great and the vines are growing. We have high hopes for a wonderful 2022 vintage with the hopes that we can get a 100% Maraquette wine, a new blend of Arandell with Maraquette or La Crescent with Cayuga. It's so fun to have a new grape produce a new wine for us and our customers.
It takes 4 years of planning to produce a wine. Unlike Beer you can have something in a few months, wine on the other hand takes planning and waiting. We are super excited as 2 new grapes will be a part of our tasting room offerings with this 2022 vintage.
Cheers and thank you for your interest in our vineyard.
Loretta

2021 was a good year for Briede Vineyards. We had a late start, and the growing season was slow. Everything seemed 2 weeks behind.
The grapes were allowed to hang longer than we have ever let them creating some unique componets that we have never seen in our wines. A bit more complexity, higher alcohol levels and some pretty lovely aromas.
Our club member "Brix 21" is just for our club members and has an alcohol content of 13%. That's pretty good for a white wine. By allowing this long growing season, this wine had some tropical aromas and a complexity we have not seen in Cayuga.
Tous les Jours 2021 is a blend of 90% Cayuga with 10% Chardonnay. I'm not a fan of all Chardonnay's and we do not over oak our wines. This is made more in a french style wine. It has a lovely balance, light and refreshing.
The Bloom 2021- When a wine is perfect, why change anything. This is made identical to our 2020 vintage, however one change....the grapes were even better than our 2020 vintage.
Cayuga White 2021 is 100% Cayuga White. This grape is very versatile. It can make several different styles of wines. This year 2021 we allowed it to just be it's self. We think you will enjoy a wine that you can actually taste the Varietal.
Sparkling Winchester 2021 is Phenomenal in our opinion. What makes it so? A blend of Pinot Menieur (only sparkling wine in VA to have this in the blend) Chardonnay, Pinot Noir and our Cayuga. In Champagne, the 3 grapes that make up their wines mostly are Pinot Menieur, Chardonnay, and Pinot Noir. If we can make a Sparkling Wine using these three grapes your chance of creating a Champagne style wine is at it's best. Fortunally, we grow Pinot Menieur. I'm very very excited about this wine, and sadly it must stay on the lees for 3 years, but when this finally hits our tasting room it will be amazing.
The Hunt 2021 Port Style - Again, a 5 year wait, but we think this Tannat grape will produce a wonderful Port Style wine.
Arandell 2021- Our flag ship wine. We are not finished evaluating this wine to see how we want to finish this off. We have a Cab Franc we might want to try blending.
Cab Franc 2021- The wine we named after our #1 Club member. Guthrie's Cab Franc. It is his favorite wine and we honor his contribution to our vineyard. We like the idea so much, that we are now allowing everyone to enter a drawing to have a wine named after them, or a name of your choice. Of course, we need to approve it. The lucky winner will be drawing December 10th, 2022.
We are very exited, as always to be starting a new vintage. It's a new beginning, new challenges, new friends, and the potential to make some amazing wines.
Cheers
Paul & Loretta

2021 Coming to a Close
In spite of the challenges we faced this year, our winery increased sales, our wine club grew and we doubled our production of wine for next year. We have our loyal supportors to thank for this as well as our customers that decided to give us a try. We thank each and everyone of you!
Farming is never part-time, and the demands of the vineyard require us to be very attentive every day. The Tasting Room is a vibrant place at times and we are always excited to meet this challenge. The wonderful conversations we have, the interesting people that visit, the events that we plan and organize are all a very interesting and personal.
Our 2021 wines will be tasted through shortly and we are very excited to start the bottling process in a couple of months. Such an exciting time as we prepare for 2022.
Paul & I will be taking some time off for vacation and to prepare for 2022. Our Winery will be closed from December 20th, 2021-February 10th, 2022. The calendar will start to fill with Entertainment, events, special dates for food, new wine releaes, and special events for our club members as we book our plans for 2022. Please join our mailing list to stay informed of all of our happenings.
We would like to Thank you for making our winery a special place that people can come, relax and enjoy the peaceful surroundings and the quality wines that we work hard at to achieve. It's never about quanity but quality as those of you have visited can confirm. As we grow, we always have this business profile first and foremost.

HARVEST IS COMPLETE
Our growing year, as always, is a bit differnt every time. This year we started great with good moisture but not too much followed by intense dryness. This caused our grapes to be behind their normal growth development by about 2 weeks. The lack of water slowed down the growing. By fall the water returned, allowing our grapes to mature. Cayuga had the best chemical structure this year than we have ever had. It was clean and good brix levels which will produce a bigger wine that we have had in the past. Look out for this gem in the spring. We had 3 pickings of this grape at different times. Picking #1 was for our Sparkling Winchester Rose which has a champagne grape call Pinot Menieur in it. We grow limited Chardonnay and Pinot Noir but we did incorporate this in the wine. We are the only grower in Virginia that has Pinot Menieur in the ground and had been added to Sparkling Winchester Rose. This wine, while we have to wait 3 years for it, should be supberb!! Picking #2 was a lovely clean harvest with 21 brix. We were very excited to see this wine reach this brix level as our canopy can tank on this varietal very quickly. Picking #3 we were trying to get a botrytised wine, but our weather was not conducive to go forward. It's a very delicate balance between allowing disease to influence wines in a special way, and the more likely outcome, that they pick up a grey mold. As a grower, we have to make that call and this year was not the year to try this at our farm. Having said that, this grape gave us almost 23 brix and we will be making a lovely big white wine with this crop.
La Crescent and Maraquette are so young, but we allowed "some" fruit to develope. We are making a wine mix that will be unique and one of a kind. This will be for our club members only as it will be limited. Look for La Crescent and Maraquette to be their own wine in 2023.
Below is a list of our new wines coming with various release dates. Not all of them will be had in 2022 but the ones that we are developing will be worth the wait.
A peak at our wine for 2022
Port Style 2021 (The Hunt) 5 year Release 2026
Marquette/La Crescent/Arandell (Amusant Estate Reserve 2021) Wine club Only (Red Wine) Fall 2022 Release
Tous Les Jours 2021 (White Wine) Spring 2022 Release
Brix 21 Estate 2021 (White Wine) Spring 2022 Release
Pinot Menieur, Chardonnay, Pinot Noir, Cayuga (Sparkling Winchester Rose Estate 2021) 3 year release (Sparkling Wine) 2024 Release
Arandell/Tannat Blend (Mach 2 2021) (Red Wine) Fall 2022 Release
Tannat 2021 (L'Audacieux 2021) (Red Wine) Fall 2022 Release
Arandell (Arandell Estate 2021) (Red Wine) Fall 2022 Release
The Bloom 2021 (Rose) Spring 2022 Release
CabFranc 2021 (Red Wine) Fall 2022 Release

Cayuga (Sparkling Winchester 2020) We may release some of this wine for 2022 otherwise 2023 release.
Our White wines will be available in the Spring unless otherwise noted and the Reds will be released in the Fall 2022

New Arandell 2020
We are excited to announce that we will be bottling our new Arandell 2020 July 12th. It will be available in our tasting room once the wine goes through bottle shock.
What does that mean? Wines that have received trama (to them) from bottling or shipping can and will develope an off flavor and no aromoas. This is something that you just have to wait with. It will all return but until that time, it can take on some very funky flavors. There is no scientific reason for this, but I can assure you it happens. I have worred about a wine more than once.
French Cheeses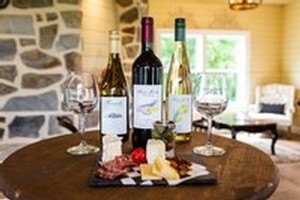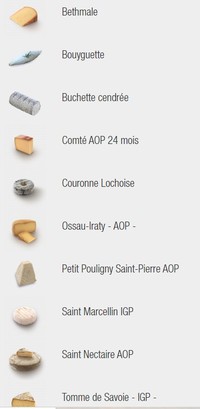 We are excited to announce we will be carrying imported french cheeses in our tasting room. These cheeses compliment our wines and champagnes. They run various prices depending on your selection. ($8.60 to $24.00).
Dinner in the Vines Series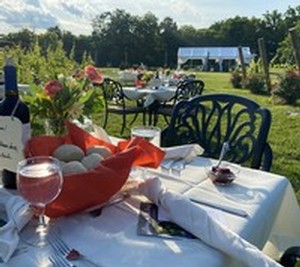 All summer long, once a month we will feature a chef and pair our wines with them or have a bottle of wine on your table. These dinners have a different theme and feel, so pick one that interests you or try them all. Everything is included in price.
Click below:
Pavilion
Our Pavilion is perfect for the heat. Such a lovely place to sit and listen to some entertainment and enjoy our wines and cheeses.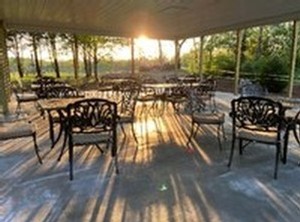 Lantern Fly
Our vineyard is being inspected on a regular basis looking for this destructive insect. As a vineyard in Virginia we will be trying to do our part to stop this invasive insect as the future of VA Grape Agriculture will depend on how we control this insect. It has no known natural predators that we know of. Additionally, it doesn't taste good and actually can be toxic.
Gift Baskets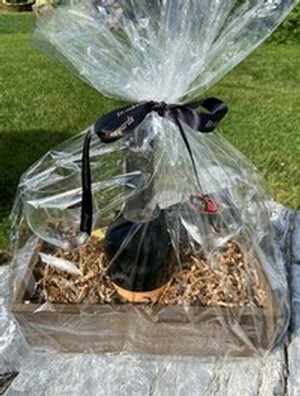 Basic Price $15 then add Wine, Riedel Glassware, BFV glasses, Briede Wines, Logo Hats or shirts, Champange, build your own gift.
Vineyard Operations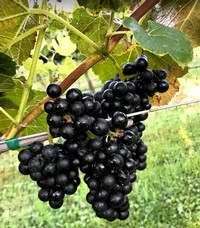 Our vineyard is doing well so far......fingers crossed. We have a little downy on Pinot Menuier but they are baby grapes and very close to the ground. The older plants were fine. All other varietals doing well.
Activities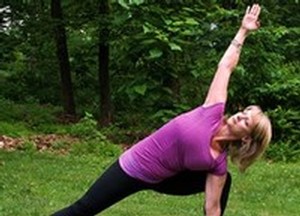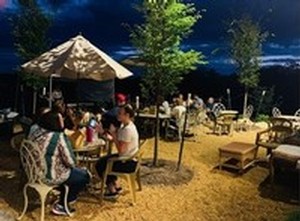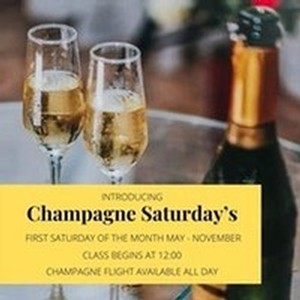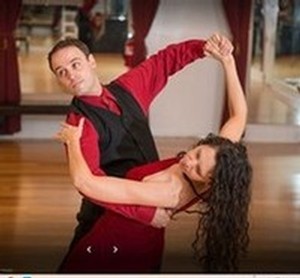 Be sure to check out our webpage as we have lots of fun things going on. Ballroom dancing, champagne Saturdays (1st saturday of the month), Road Rally's, Run, Yoga, Falconry, to name some.
Thank you for your interest in our Vineyard!
Paul & Loretta

INTRODUCING THE GROTTO!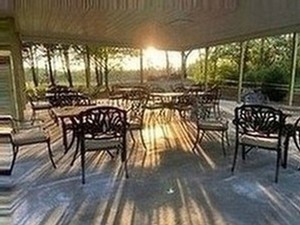 T
he Grotto Pavilion:
This area is for our guests to enjoy a quiet setting with beautiful views of our Arandell grapes. No groups larger than 10 will be permitted in the pavilion area. Weddings, bridal showers, graduation parties, birthdays etc, are conducted in a special location during business hours. This is for the comfort of our guests so they may enjoy their wine in a quiet relaxing atmosphere. Our facility is for our club members and those truly wishing to experience some excellent wines. Only service dogs allowed in the pavilion. Dogs are allowed in outside areas. Those wishing to enjoy their special event here, may do so by contacting Loretta Briede 540-664-2048. The "Grotto" is available for rent but only after business hours and on our days off.

New Wine Releases!
The Bloom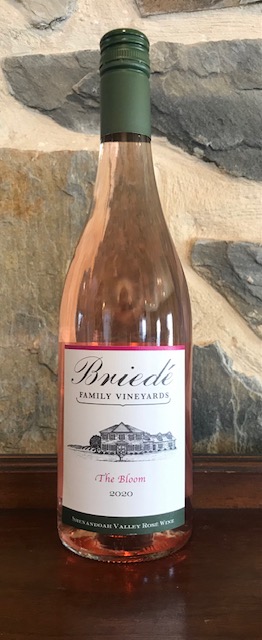 We made this wine for our local Apple Blossom Festival. While the parade will not happen this year, local festivities will still be happening. This is our first rose' wine. We only made 60 cases of this wine. This is a crisp light wine with a hint of strawberries. Available for sale /Wines/Rose
Plie'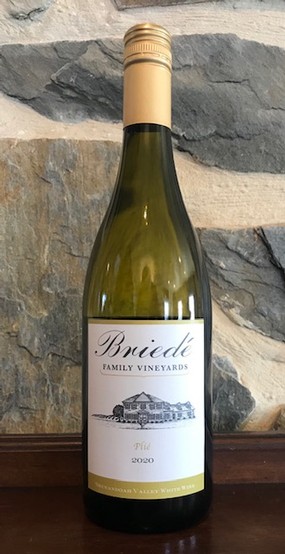 If you want elegance in a bottle this is your wine. Our estate grown Cayuga with a touch of Viognier. Plie' is has a lovely softness and is well rounded. /Wines/White
The Plie' is a ballet move that first bends your knees, however to complete the move, a rise follows. This was so indicative of 2020. A year with a pandemic that brought us all to our knees, but in a postive hope for the future, we rise again. Plie' is such an elegant wine, so our name Plie' was born.