January 24, 2021 | Loretta Briede
Valentine's Day Special
Valentine's Day Special
With Valentine's Day just around the corner, we thought you might like to enjoy a special shipping promotion that we are offering for Valentine's Day. We can't always be with the ones we love or go to a restaurant to celebrate so we thought we would offer a shipping special of only $10 if you buy 3 of our bottles of wine.
Just click on the link above, order your wines, and we will do the rest. Make sure you used the correct checkout for the state you are in, otherwise it will say shipping isn't available when in fact it is. We have states listed that we ship to for your convenience.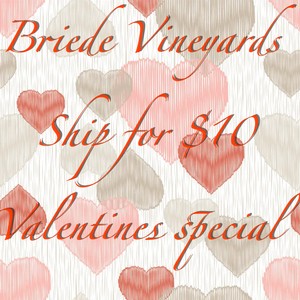 Cheers
Paul and Loretta Briede
Comments
Commenting has been turned off.