May 20, 2021 | Loretta Briede
Our new Pavilion
INTRODUCING THE GROTTO!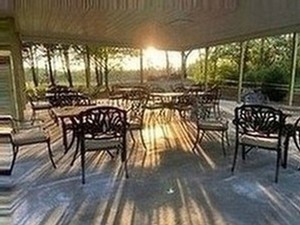 T
he Grotto Pavilion:
This area is for our guests to enjoy a quiet setting with beautiful views of our Arandell grapes. No groups larger than 10 will be permitted in the pavilion area. Weddings, bridal showers, graduation parties, birthdays etc, are conducted in a special location during business hours. This is for the comfort of our guests so they may enjoy their wine in a quiet relaxing atmosphere. Our facility is for our club members and those truly wishing to experience some excellent wines. Only service dogs allowed in the pavilion. Dogs are allowed in outside areas. Those wishing to enjoy their special event here, may do so by contacting Loretta Briede 540-664-2048. The "Grotto" is available for rent but only after business hours and on our days off.
Comments
boiled egg diet plan for weight loss
@ Jun 11, 2021 at 12:37 AM
That's much beautiful area and view for guest welcome.
renemurray9516
@ Sep 28, 2021 at 4:48 AM
What an awesome Pavilion you have there!
peterlindros8564
@ Sep 29, 2021 at 10:47 AM
Beautiful blog with nice informational content. This is a really interesting and informative post. Good job ! keep it up, hope to read your other updates.
Hyderabad Escorts Service
@ Sep 29, 2021 at 11:05 PM
Splendid post with content, a debt of gratitude is in order for making this significant substance, you made an incredible post.
Kanpur Escorts Service
@ Sep 29, 2021 at 11:07 PM
This is content distribution in light of the fact that you post important things about your substance.
Call Girlfriend Relationship facebook
@ Sep 29, 2021 at 11:08 PM
This is an exceptionally intriguing article as long as I prefer it. So thank you very much for the best ideas.
Kal Girl
@ Nov 2, 2021 at 2:40 AM
I mean that is as may be
jesuslightner5253
@ Nov 9, 2021 at 7:27 AM
What a great looking pavilion you have there!