Shrimp Linguine With Duet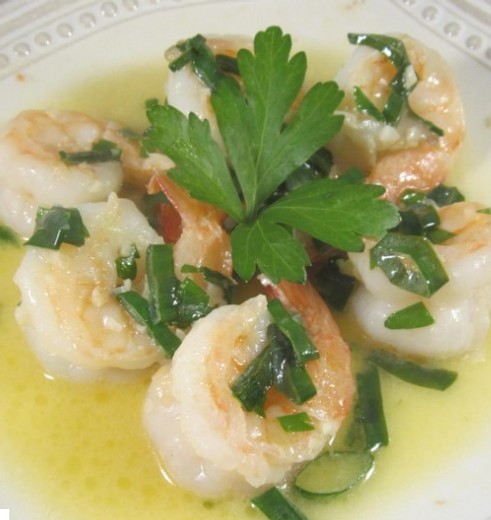 Recipe Date:
August 31, 2020
Measurements:
Imperial (US)
16 oz Linguine (dry, uncooked) 4 tbsp Butter (unsalted) 2 tsp Garlic – minced 1 tsp Red pepper flakes 1 cup Briede Family Vineyards Duet 12 oz Raw shrimp – peeled and deveined 1 Pinch of salt and pepper to taste 1 Zest of lemon ¼ cup Fresh lemon juice 1 tbsp Fresh parsley (for garnish) ¼ cup Shredded parmesan cheese (for garnish)
Directions
Directions:
Cook pasta according to package instructions in a large pot of boiling salted water until al dente. Drain and set aside. Melt butter in a large skillet over medium heat until sizzling. Add minced garlic and red pepper flakes and sauté garlic for one minute before adding wine. Cook mixture for approximately one minute. Carefully add shrimp then season with salt, pepper, and lemon zest. Cook shrimp for until shrimp are pink. Do not over cook the shrimp or they will be rubbery Remove skillet from heat and stir in fresh lemon juice. Add pasta and toss lightly to combine until pasta is well coated. Garnish each serving with fresh parsley and shredded parmesan cheese.