Caraway and Fennel Crusted Loin of Lamb with Mustard Sauce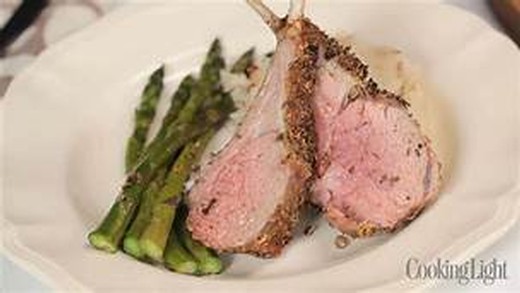 Recipe Date:
August 31, 2020
Measurements:
Imperial (US)
3 tablespoons caraway seeds 3 tablespoons fennel seeds 1 (2 pound) lamb loin Salt and freshly ground pepper 3 tablespoons olive oil 2 shallots, finely sliced 1 cup Briede CabFranc 3 cups chicken stock 2 tablespoons whole grain mustard 2 tablespoons Dijon mustard 2 tablespoons thinly sliced fresh mint
Directions
Directions: Preheat oven to 400 degrees F. Place the seeds in a coffee grinder and grind to a powder. Place the mixture on a plate. Season the loin with salt and pepper to taste and dredge on all sides with the spice mixture. Heat the oil in a medium skillet over high heat until almost smoking. Sear the lamb on all sides until golden brown. Transfer the lamb to the oven and roast for 8 to 10 minutes for medium-rare doneness. Remove and let rest. Place the skillet on top of the stove over high heat. Remove all but 2 tablespoons of the fat. Add the shallots and cook until soft. Add the wine and cook until reduced by three-quarters. Add the stock and cook until reduced by half. Whisk in the mustards and season with salt and pepper, to taste.