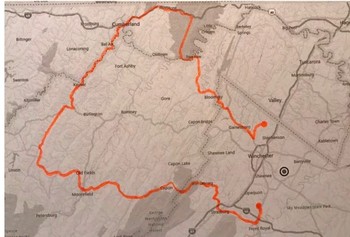 Star Trek Road Rally
STAR TREK ROAD RALLY
SCCA

SPORTS CAR CLUB OF AMERICA
WASHINGTON, DC REGION
July 11th, 2021
This is a five hour drive starting at Front Royal arriving at our vineyard around 3:30pm with food, wine and entertainment
$14/per car, $13.50 for food, $10 Flight of BFV wine (One Adult ticket) Total ticket price $37.50 Please "Click Here" to register for this event.
If you have children coming and would like to have a children's meal for them, please add this to the ticket price (see below ticketing & Children Policies)
Please be advise of our Children's Policy at the Vineyard
https://www.briedevineyards.com/Visit-Us/Children-Policy
You may also come to the event for food and wine (see below ticketing) Come and see the cars and meet the participants.
SCCA registration is required by Monday, July 5th, 2021 for all who are intending to drive event. (additional fees may apply) (ie temporary membership @$15.00)
This is a non competing tour.
Entertainment will be provided by David Andrew Smith for your listening pleasure.
Thank you for supporting our vineyard events
Paul & Loretta