Riedel Glassware Event
| | |
| --- | --- |
| Date: | Sat, May 27, 2023 |
| Time | 12:00 PM to 1:00 PM |
| Venue: | Briede Family Vineyards 450 Green Spring Road, Winchester, VA 22603 |
| Contact: | Loretta Briede |
| Phone: | 15406642048 |
| Email: | Loretta@Briedevineyards.com |
Briede Family Vineyards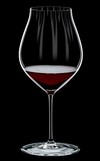 Education Speaker Series to Expand Your Wine Experiences and Knowledge
Date: Saturday May 27th, 1200 Noon to 100 pm
Free to Club Members $10 per person for non-club Members (this covers your wine)
Click Here to Purchase your tickets
Topic: Why should I purchase high quality wine glasses? Does it really matter what glassware you drink your wine from? An old jelly jar vs a crystal handmade wine glass, what is the difference and why should anyone care?
Speakers: Jay and Carla Messenger, owners of River City Glassware based in the Shenandoah Valley, a Riedel glassware retailer.
What You Should Expect from This Event: It takes a great deal of effort for a talented winemaker to produce a good wine. These efforts can be ruined in no time if the wine is not served properly.
The quality of the glassware plays a crucial role and RIEDEL produces the largest range of high-quality glasses, specifically fine-tuned to fit the predominant wine varietals of the planet. RIEDEL makes it possible to fully appreciate all the nuances of aromas and tastes from the best wines in the world and especially in Virginia!
RIEDEL - THE WINE GLASS COMPANY
A 300 YEAR-OLD FAMILY OWNED COMPANY
... is known for the creation and development of grape varietal-specific stemware. RIEDEL Crystal was the first in history to recognize that the taste and aroma of a beverage is affected by the shape of the vessel from which it is consumed, and has been recognized for its revolutionary designs complimenting alcoholic beverages and other drinks.
RIEDEL offers the option of either "varietal specific" glasses, for dedicated wine lovers, or "wine friendly" glasses, for informal wine drinkers. When choosing a grape varietal specific RIEDEL glass, consider that it is designed for, and performs as its best with, a specific type of wine. A grape varietal specific RIEDEL glass is a wine instrument - "key to wine" - shaped to unlock the most elusive characteristics.
Perfectly designed glassware enhances the aroma and the flavor of all aromatic beverages
In the late 1950s, Claus J. Riedel was the first person in history to introduce and develop wine-friendly stemware
Wine-friendly stemware translates and delivers the bouquet, taste, balance and finish of a wine to the senses
Based on this principle, RIEDEL introduced the concept of grape-specific glassware
Some questions that you should fine the answers from this session
Does one glass fit all?
Why does shape and size matter?
How much should I invest in stemware for drinking wine?
What things should I consider when buying wine glasses and stemware?
How do I care for and store my wine glasses?
Difference between stemware and stemless wine glasses, why one vs the other?
About the Speakers:
Jay and Carla Messenger are owners of RIver City Glassware based in the Shenandoah Valley. RCG represents multiple glassware manufacturers including Riedel, Glasvin and GoVino. RCG offers event rental for all glassware and consulting for residential and on-prem to manage your home or business stemware, barware and glassware purchases.
River City Glassware will provide special discounts to all attendees that have an interest in purchasing glassware after the session.