Memorial Day Hamberger's, Brats, Bean, Pasta Salad
| | |
| --- | --- |
| Date: | Mon, May 29, 2023 |
| Time | 12:00 PM to 3:00 PM |
| Venue: | Briede Family Vineyards 450 Green Spring Road, Winchester, VA 22603 |
| Contact: | Loretta Briede |
| Phone: | 15406642048 |
| Email: | LORETTA@BRIEDEVINEYARDS.COM |
Memorial Day
Chef Kesha Harris will be on hand serving Memorial Day Fare. Listen to the sounds of Kimberly Burke.
Reservations Suggested by not required CLICK HERE
Menu for Memorial Day
Kesha's "Special" Homemade Cheeseburgers w/condiments
Bratwurst Dogs w/condiments
BBQ Baked Beans
Homemade Pasta Salad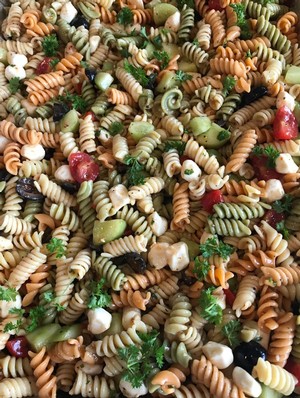 $20/pp (serving food from 12pm-4pm)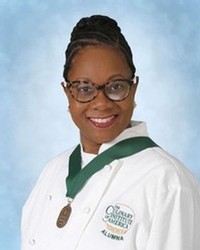 Kesha Harris
Kesha, born and raised in North Carolina, is a classically trained Chef. She received her education & training from the very prestigious Culinary Institute of America (CIA), in Hyde Park, NY. She is also ServSafe and Allergen Certified, ensuring food safety & can accommodate any allergies or dietary restrictions.
Kesha's style of cooking is best described as elevated American Cuisine with a French Flair. Because of her training in French cuisine and her Southern roots, she often uses French technique in her cooking and incorporates dynamic, harmonious flavor profiles.
Kesha's love for cooking started when she was 12 years old, when her Grandmother allowed her to cook dinner for the family. "It was the Meatballs for me!", Kesha says. Growing up watching her Grandmother in the kitchen and going out to the garden to pick fresh fruits & vegetables, was one of the highlights of her day.
Eventually, Kesha mustered up the courage to ask her Grandmother if she could prepare dinner for the family. To her excitement, her Grandmother obliged without hesitation. In that moment, I decided to make homemade meatballs. Now mind you… I had no idea what I was doing. But after that, I was hooked! And I'm happy to say, the meatballs turned out pretty darn good!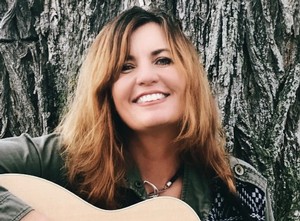 Kimberly Burke is a singer/songwriter and Nashville recording artist. As a classically trained musician she is very versatile performer, able to cover songs of multiple genres and styles including, country, pop, rock, blues, jazz, soul, as well as classical music. She performs as a solo artist with her acoustic and electric guitars. She is a powerful vocalist with an impressive range. As a performer her voice has a captivating sultry tone with a lot of raw emotion. She is available to perform at clubs, restaurants, breweries, vineyards, festivals, private parties and weddings.