Art Show
| | |
| --- | --- |
| Date: | Sat, May 27, 2023 |
| Venue: | Briede Family Vineyards 450 Green Spring Road, Winchester, VA 22603 |
| Contact: | Loretta Briede |
| Phone: | 15406642048 |
| Email: | Loretta@Briedevineyards.com |
Art Show
May 27th from 12pm-6pm
Free Event
Art is a powerful means of communication and self expression. It has an incredible ability to bring out emotion and passion in a way that communicates messages that can not always be described or spoken. It takes us to a place, or moment that may have never been experieced before.
Join us for an afternoon of beautiful Art with some local artists.
Featuring:
Barbarb Batterton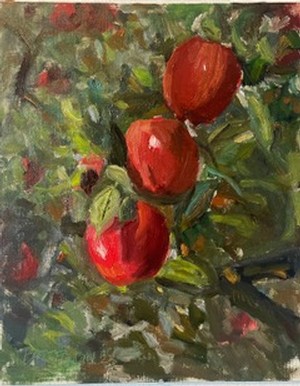 While pursuing a career in the horse industry I took up oils. Largely self taught I've now the time to follow my passion full time. My work is a combination of realism & impressionism. I had my first solo show last year at Historic Longbranch in Virginia. I've exhibited & sold at local shows & I have many works hanging in private collections. I also welcome commissions of beloved pets or cherished locales.
Barbara Quast
Barbara is a multitalented artist, as well as a practicing interior
designer. She enjoys painting, collaging, photography and jewerly
making. She loves to share the beauty she sees in the natural world in
everything she creates and hopes to bring joy to her collectors, as well
as design clients.
"When I slow down enough to observe the world around me, I always
discover small miracles and great beauty everywhere. The joy colors
bring; the perfect design of a single flower; playful patterns of light – all
inspire as well as ground me. Capturing a bit of that magic and creating
something joyful is what inspires me. My hope, both as an artist and
designer, is to add a little happiness to the world."
Flowers are one of Barbara's favorite subject matters. Rendered in an
expressionistic style, her paintings and collages celebrate color and
design. The mixed media pieces combine torn magazine and painted
paper, transparent tissue paper, acrylic paint, pencil and sometimes
even photographs. Many layers combine to form an image in a new and
exciting way.
Barbara's excited to share her collaging technique at Briede Family
Vineyard on May 27 th .
She will also be selling new small works and her jewerly.
Her artwork is also available through the Shenandoah Arts Council and
her jewelry is available at the Museum of the Shenandoah Valley.
She can be reached at 703 431-2031 or thru Facebook Barbara Quast or
Barbara Quast Interior Design
Emily Farewell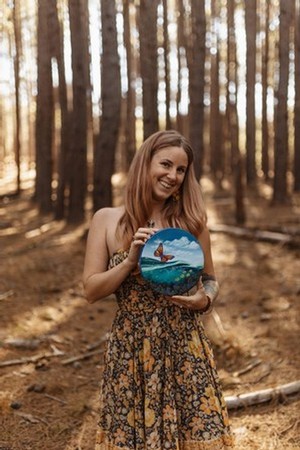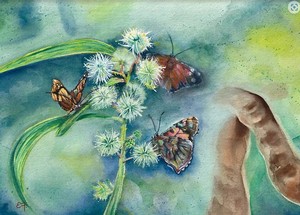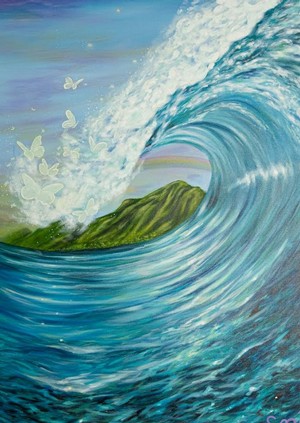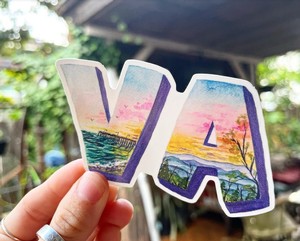 Hi. I am a self taught artist and photographer from upstate New York. I have traveled all over photographing landscapes and portraits. I have been to Iceland, Germany, France, and 15 National Parks. I lived in Massachusetts, Florida, and Hawaii before moving to Virginia. I create with mostly acrylics and watercolors. I have my work in 15 shops in Hawaii, 2 in Massachusetts, and 1 in Virginia. Some of my favorite hobby's is hiking with my dog, cooking, and gardening."
Melanie Z Stanley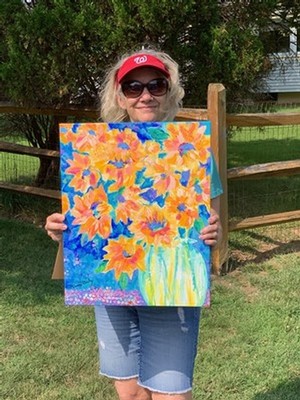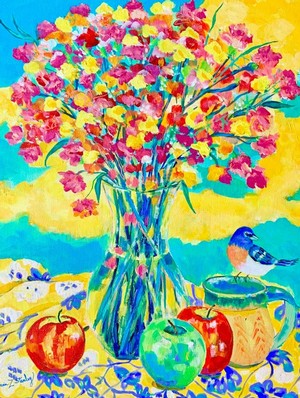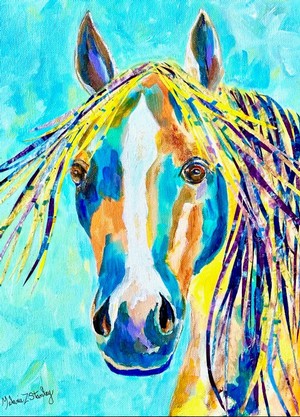 My art is all about life's experiences, our natural environment, and the colorful
world around us. I love to interpret nature and the plants and animals that make
their homes both in the wild and domestically through mixed media, luscious
color, and textures. I paint what I live and love; filling my senses with passion
and a strong desire to create with light and color radiating from my paint brushes
and brayers.
An important component of my work entails painting and staining an assortment
of papers that I dry in the sun and then tear up and collage into my paintings. I
also enjoy using plants that provide an organic look to some of my monoprints. I
use a wide variety of materials to include multiple substrates, inks, oil and soft
pastels, posca pens, acrylic and oil paint, watercolor, pens, charcoal, and more!
As an artist, I carefully observe the motions and nuances of living, and from my
impressions, creations are intricately formed through layers.
Both of my parents were artists; and by the time I was in high school, I was
attending the Corcoran School of Art and working independently on projects in
my high school art classes.
I went to college to study fine art and art education, and I have exhibited my
work, studied with other professional artists, and taught art classes for many
years now.
I truly love watching my students grow their artistic visions that are as unique and
beautiful as so many blossoms in a garden!
There will be an opportunity to purchase art. Varies sizes, styles, media, and prices.
Come out and find that piece that speaks to you! Many of these artists will be happy to contract a piece that is something dear to your heart.