7/1/23 Champagne Saturday's CLICK HERE
Champagne Saturday's
On the first Saturday of every month at 12pm we will discuss the champagne region of France. It will last about 1/2 and you will hopefully learn something about this region. Champagne is one of the most revered wines in the world.
All day we will offer a champagne tasting for your enjoyment.
Hours of Operation are 12pm-6pm Saturday's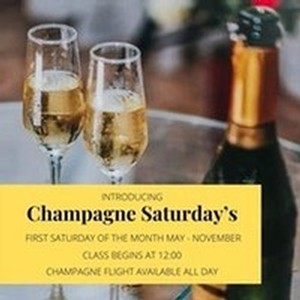 Come out and learn something about this amazing region at 12pm.