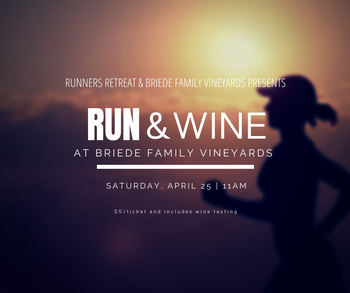 April 25 RUN & WINE
Saturday, April 25th | 11am
Tickets $5/pp, includes a wine tasting

Under 21 and those not drinking are FREE! Our 5k run will be in and around our local community. Get your friends and family and spend a few hours of beautiful sights followed by some locally made wine!
Food will be available for purchase!

Rain or shine!