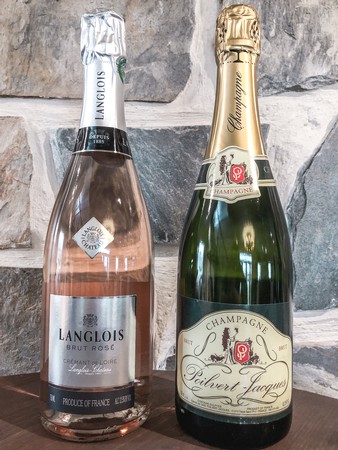 Mothers Day Virtual Tasting
Join us for this special virtual tasting on Mother's Day. We are offering these two lovely wines to celebrate. Sit back and relax with your glass of wine as we explore these beautiful wines. These wines will pair with just about anything that's why we selected them for your Mother's Day celebration. We will include a champagne stopper to preserve your wine for several days as our gift to mom. Join in on the fun on our Facebook page live event at 3pm, May 10th. Order deadline for shipping is May 4th to ensure you will receive your wines in time for the virtual event.
We offer shipping or "curbside" pick up at 450 Green Springs Road, Winchester, VA 22603. What a fun gift as we "shelter in place". If you are not familiar with sparkling wines this is the time to learn about them and if it's your passion you won't want to miss these two yummy selections.