Raptor Hill SOLD OUT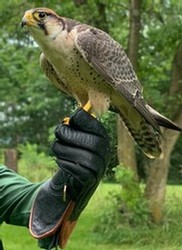 You are invited to join us on September 5th at 3 PM for a unique and very special experience! Raptor Hill Falconry will have a licensed falconer on site with one of their magnificent Raptors. Learn about the ancient sport of falconry, the birds' habitat, care, and training. Then, you will have the opportunity to interact with and photograph one of these raptors up close. Come and share this magical experience with us!
http://www.briedevineyards.com/product/Raptor-HIll-Event
A nibble will be available after your event provided by "Love at First Bite"
$35/pp on advance sale $50/pp at the door.
This will include a glass of wine. This is a great opportunity as this company books up months in advance and we are so excited to host them at the vineyard. You will be walking into a field as we need a safe place for the bird.. We will have chair spaced 6' apart to keep within guidelines.
Please bring your ticket with you as this will be your admission.