Food
We have many restaurants that will serve our vineyard as well as Doordash that delivers on time. Just to name a few choices:
Indian, Chinese, Burgers, Mexican, Pizza, Sandwiches
Call, place your order and they will give you an arrival time. Order in advance for delivery at a specific time. It's that easy.

We have various French Cheeses at the vineyard for your enjoyment. We serve each cheese with a warm baguette. The selection varies with each order but to give you an idea of some of the kinds of cheeses we carry, please read below.

Perodically, we have guest food trucks, chefs and caterers preparing food at our facility during these times we ask that you support their efforts and not bring food. However, any day that we do not have something scheduled you are free to bring your own food outside only. The tasting room does not allow food inside. No alcohol brought to the Briede Vineyards.
Our food Trucks
SexiMex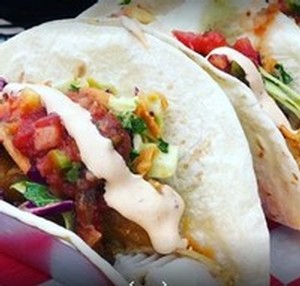 Please check the calendar to see when they will be serving /Events
Charcuterie Boards can be delivered to the Vineyard, please email noshandnibble1@gmail.com to order or call (304)712-0494. Deadline is the Wednesday before the weekend.